Initiative
MapBiomas is an initiative to map land-cover and land-use that was started in Brazil in 2015 and which has now been applied in other countries across Latin America. The launching of MapBiomas Indonesia Collection 1.0 will pioneer the adoption of MapBiomas's innovative methods in other tropical countries.
Goals
Understanding land-cover and land-use dynamics in Indonesia.

Developing and implementing a fast, reliable, and low-cost methodology to analyze land-cover and land-use in Indonesia.

Establishing collaborative networks to map land-cover and land-use dynamics in Indonesia.
Network
MapBiomas Indonesia consists of nine Indonesian civil society organizations (CSO's) which are coordinated by Auriga Nusantara and integrated into the MapBiomas Global Network.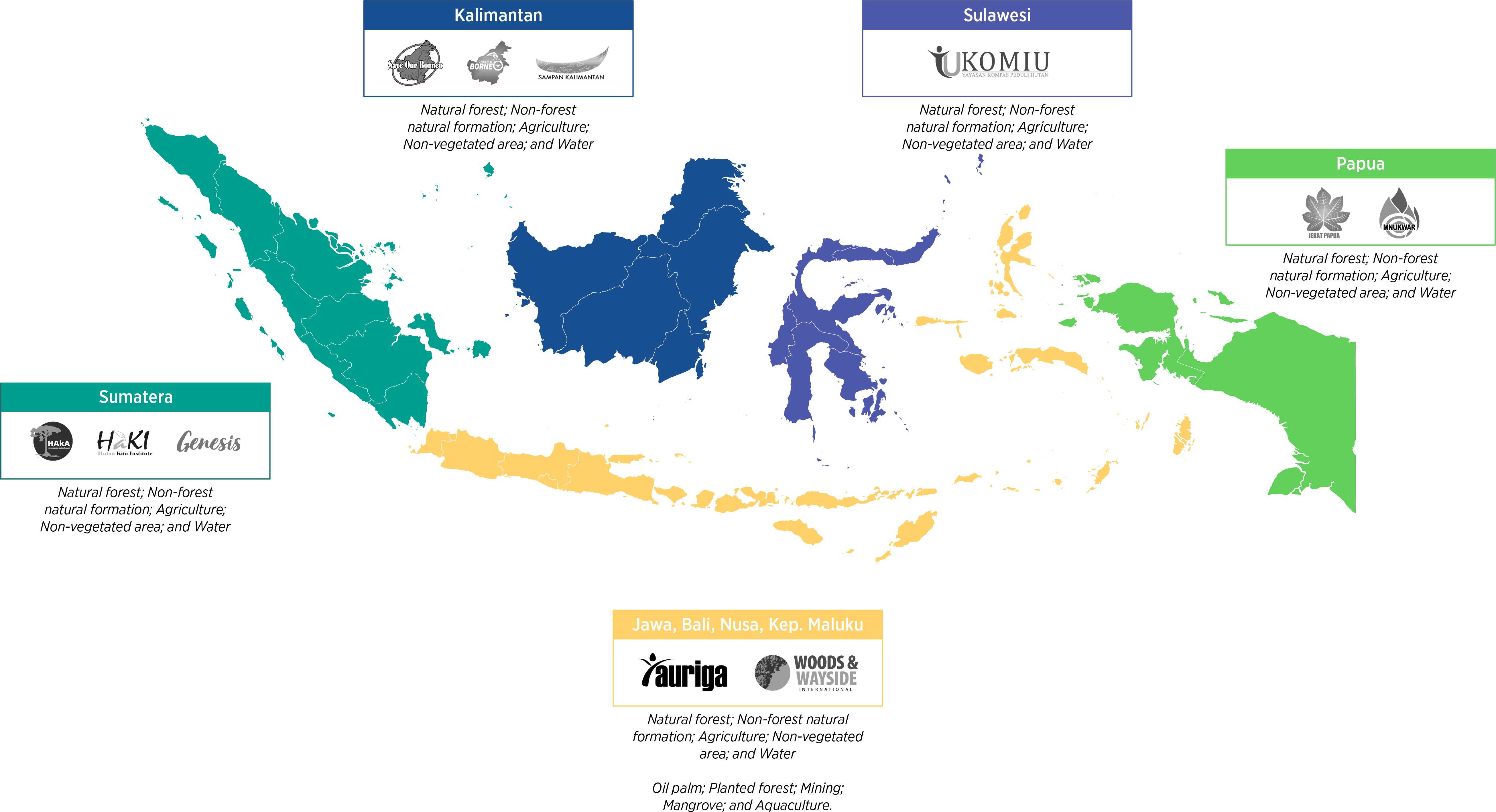 Products
Land-cover and land-use maps in raster format with approximately 30x30 meters of spatial resolution.
Annual Landsat mosaics covering the whole area of Indonesia.
Website and platform presenting the most recent information, activities, updates, and data of MapBiomas Indonesia.
All of MapBiomas Indonesia's products will be updated on a periodic basis. The unique title used to distinguish each update is 'Collection X.X', and the first set of products of MapBiomas Indonesia is titled 'MapBiomas Indonesia Collection 1.0'.
Future plans
MapBiomas Indonesia plans to develop a platform that can detect land cover changes in near-real-time, adopting a methodology similar to the MapBiomas Alerta system now implemented in Brazil.